Colleen Fagan's Concussion Story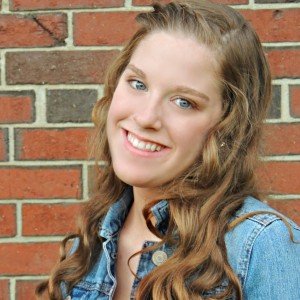 I am a 20 year old from Millis, MA and most recently attended Southern New Hampshire University.
| Sport | Years Played | Highest Level |
| --- | --- | --- |
| Hockey | 10+ | Travel Team |
I have had 4 diagnosed concussions and I believe 7 more undiagnosed with my longest recovery being more than 12 months.
Symptoms I experienced through my recovery included headache, "pressure in head", neck pain, nausea or vomiting, dizziness, blurred vision, balance problems, sensitivity to light, sensitivity to noise, feeling slowed down, feeling like "in a fog", don't feel right, difficulty concentrating, difficulty remembering, fatigue or low energy, confusion, drowsiness, trouble falling asleep, more emotional, irritable, sadness and nervous or anxious.
Emotionally, the most frustrating aspect of my injury/recovery was not being able to participate in daily life as I used to.
What I Would Have Done Differently
I have learned that not every concussion is the same and that you need to give your body, and brain, time to heal. If I had to do something differently, I would have shut myself down more quickly than I did.
Advice I Would Give To Others
My advice to others would be first, do not compare yourself or your recovery to other's and second, do not lose hope. The longer a recovery spans the harder it is to maintain hope, but you need to in order to continue your recovery.
Back to other Student-Athlete Concussion Stories.