Mike Santee's Concussion Story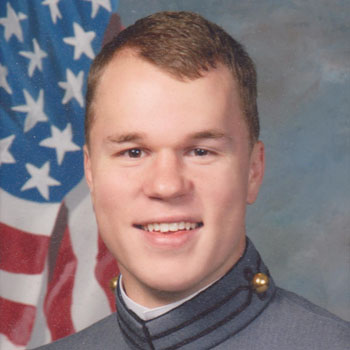 I am a 26 year old from Park Ridge, IL and graduated from the United States Military Academy (Army) in 2014.
| Sport | Years Played | Highest Level |
| --- | --- | --- |
| Hockey | 10+ | NCAA DI |
| Football | 5 | High School |
| Gymnastics | 4 | High School |
I have had 4 diagnosed concussions and I believe 7 more undiagnosed with my longest recovery being more than 12 months.
Symptoms I experienced through my recovery included headache, dizziness, balance problems, sensitivity to light, sensitivity to noise, feeling slowed down, feeling like "in a fog", don't feel right, difficulty concentrating, difficulty remembering, confusion, drowsiness, more emotional, irritability and sadness.
Emotionally, the most frustrating aspect of my injury/recovery was feeling helpless – not being in control.
What I Would Have Done Differently
In general, I would listen to doctors, athletic trainers, and my body more. As a competitor and a member of a team, I didn't ever want to sit out and let down my teammates. At the end of the day, however denying that you are hurt and trying to push through this type of injury is the worst thing you can do. If I could go back and do something differently, I would take the time to let my brain heal properly each time I sustained a concussion.
Advice I Would Give To Others
You are not alone. I felt completely isolated and cut off from the world when I was going though my longest recovery. I felt like I had no control over anything in my life and I didn't think that there was anyone out there who could understand what I was dealing with. I was wrong. There are many of us out there who have struggled with everything these types of injuries come with, both physical and emotional.
Also, talk to you parents, siblings, friends, teammates, coaches, etc. Many of them may not understand the depths of what you're going through, but they care about you. The best way to help them to understand is to tell them what you are feeling and what you are struggling with.
Back to other Student-Athlete Concussion Stories.